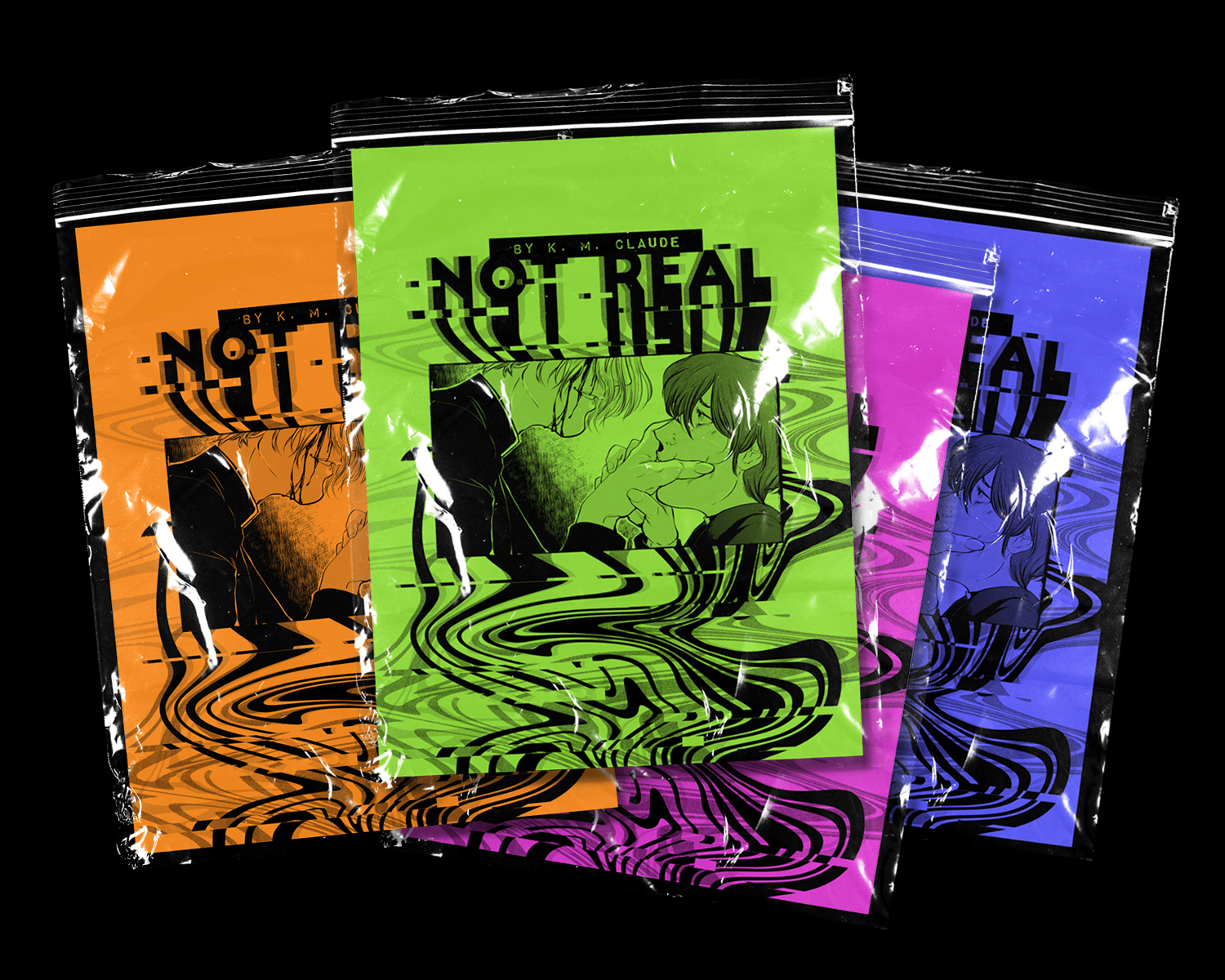 Not Real
A ghost story in four pages. Originally posted in webcomic format on kmclaude.com; now available as a physical zine.
Black and white, 8 pages total (4 interior pages, 4 cover pages)
4.25 x 5.5 inches
Laser printed on 24lb laser paper and multicolored cardstock
A free PDF download of the original webcomic is included with purchase of a physical zine (cover color for physical copies will be random.) Price includes postage.
Once sold out, stock will be replenished periodically; follow me on itch.io for devlog updates OR sign up to my mailing list or website
Physical Zine
Get exclusive access to this Zine by purchasing while quantities last.
Shipping Confirmation for Physical Zine Delivery
On the page provided after payment, please click the button to provide your shipping address, including name, legitimate address, and other shipping info. If any information is incorrect, your zine may not be delivered. If you do not fill out your information and do not respond to requests to supply your information, your zine will not be sent out.

Shipping Note: Shipping times and availability may be affected by COVID-19. Currently, all zines are sent out via USPS First Class letter postage (i.e. zine in an stamped envelope with no tracking). Factors such as holidays and weekends may impact delivery times. For deliveries within the continental US, zine delivery is approximately 1-2 weeks. For deliveries outside the continental US, zine delivery may take longer; delivery to Canada is approximately 2 weeks. Delivery may take longer than approximates listed here. If after a month after ordering you have not received your zine, please contact me here so we can resolve the issue.
For international deliveries, please review the official USPS alerts on delivery suspensions and delays before ordering. If you live in such a location, I will not be able to mail your zine.
You will get access to the following files:
Comments
Log in with itch.io to leave a comment.
How would one go about contacting you in regards to not receiving the physical copy of a purchased Zine?
There is no way to purchase on this page...how do I buy?
It sold out -- but don't worry, more will be on the way. I'll usually replenish stock and postage over the weekends. I'll post devlog updates when stock is in here and updates on kmclaude.com